Mobile payment solution providers have mushroomed in the past few years, while the receptivity for accepting mobile payments has increased. Based on a recent end-user survey by VDC Research, 37.1% of retailers claimed that they were either using or currently evaluating mobile payment/ POS solutions. While the interest for more consumer-oriented solutions such as LBS is higher, the security and compliance requirements for mobile payment solutions are a lot more complicated.
So we've selected a diverse panel of speakers to look into all this. Hear them say what's happening within that space, they represent mobile payments platform, hardware device and mobile banking app:
Alan Dunne Marketing Director,
3V Transaction Services
(Blackrock, Co. Dublin)
Eamon Scullin CEO,
Fern Software
(Belfast, Co. Antrim)
Dave Gormley CEO,
MobiPayPoint
(Newry, Co. Down)
There's a burgeoning eco-system in financial services in Newry, so it was natural for MoMo Belfast to go "south by south-east" and host this event in a new hi-tech incubator (Emerald Valley). Mobile Payments is also the topic you most voted for on our LinkedIn group (600+ members!), so we've listened to you and deliver.
We work hard to keep the MoMo events free of charge, and we ask you to register (due to venue space constraints) and if you register, please do come, or let us know if you can't anymore (latest by Thu. 26 April); that way you release your place to someone else on the waiting list – plain common sense and a nice community rule, innit?
See you all in Newry!
Norbert Sagnard
Co-founder, MoMo Belfast
Co-organiser, MoMo Dublin
We'll meet in the Bath House, a red brick building with a glass front, at the back of the car park on Canal Quay. You can see the Bath House in the left hand corner of the photo below (enter 4 Canal Quay BT35 6BP in Google Maps). The corner street in the far background is New Street.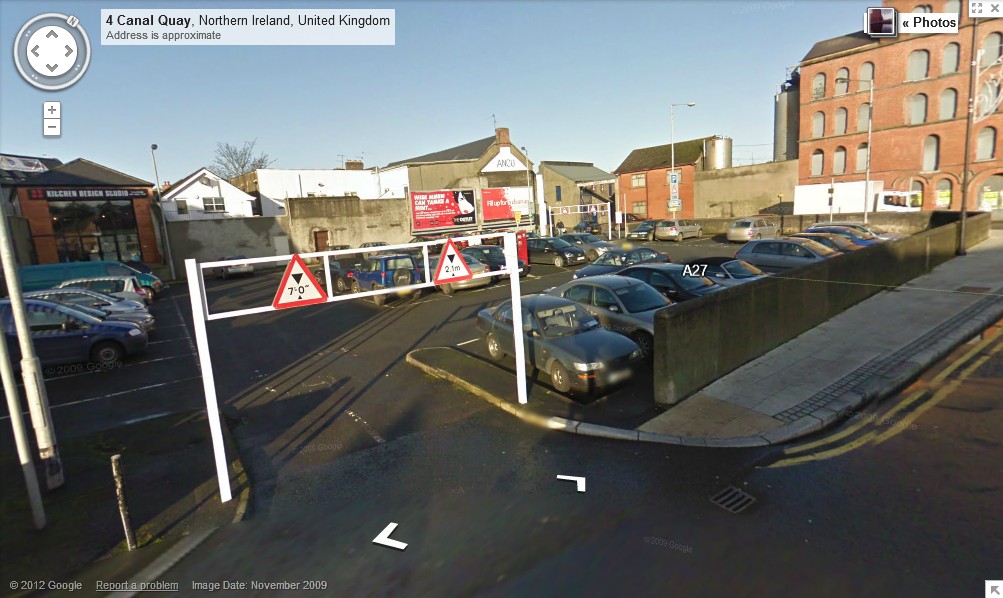 Insude the Bath house, where we'll meet: