Meet the Creative Cloud offering equipment (Full) and Creative Cloud individual app (Single Apps), the services offered, storage and much more, come and enjoy live news from the DC version of the Adobe products.
These workshops are part of Creative Cloud Tour Colombia, coming to cities like Pereira, Cartagena, Cali and Bogota. See Full Details Here.
Additionally Ivan Sosa, Diego Parra Wilder Bolaño and will be teaching a workshop on Development of mobile apps using PhoneGap and Dreamweaver CC.
AGENDA:
Speaker: Ivan Sosa, Opening Event
Introduction

History

What is it?

Start – IOS:

Dreamweaver CC

Phonegap Build

Register

Create Project

Compilation

Phonegap API

Device

Camera

Geolocation

Average

Connection

Events

Notification

Compilation store:

firms
Speaker: Wilder Gomez Bolaños
What is Adobe Creative Cloud

How it works (Demo Console)

DC News (General)

Adobe Muse and Edge Demo Animate
SPEAKERS:
Ivan Sosa
@ Ivansosa
Hi CTO of Digital Media.
With over 15 years of industry experience working in ICT (Information and Communication), Ivan has worked for companies such as Gaming Culture, Wunderman, Leo Burnett Colombiana, among others where he has served as Project Manager, Director of Technology and other organizational positions.
It is a frequent speaker on technology events in Colombia, as well as Co-Director of the Adobe User Group Colombia, Nokia Developer Champion, Adobe Certified Professional, Blackberry Elite Member, Founder and organizer of the local chapter of Mobile Monday, Blogger and active member of initiatives such as IGDA, Colombia 3.0 and others.
Wilder Gomez Bolaños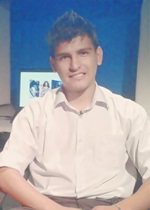 @ WbolanosCo
Adobe Solution Consultant in Nexsys of Colombia
Expert pre-sales and Solution Consultant in design solutions, web, photography, video and digital publication Nexsys. With over 7 years of experience in the Adobe universe, specialized in the field of video.Wilder is passionate about Adobe and audiovisual production technologies, video clip music director, notes and TV programs, commercial 3D animator also issued in local TV, Instructor in Digital Audiovisual Production, Design for Graphic Communication, 3D Animation and Game Development provided with visual emphasis to the SENA. Adobe Certified Software like Photoshop, Dreamweaver, Flash and Premiere, and Adobe Influencer Partner and Adobe Community Professional with experience and certifications in education. Now part of Adobe in Nexsys team and for more than one (1) year is one of the main speakers and communicators at conferences and seminars Adobe.
Diego Parra
@ Aledeveloper_
BlackBerry Evangelist at the BlackBerry Innovation Center in Bogota, Colombia.
Telecommunications Engineer, developer of web and mobile applications for more than four years, has developed applications for different mobile platforms like Android, BlackBerry OS and Firefox, among others. He has achieved certifications in Android, IOS 5, PHP and MySQL, Rails / Ruby, Django / Python, Node.js, 7. HTML5, CSS3 and JQuerry, PhoneGap and Adobe Dreamweaver CS3.
Diego, belongs to the research group in Telemedicine (Tigum) of Nueva Granada Military University. Where has developed mobile applications for health care, physical activity and heart rate in Android. Two of these applications were nominated at the International Society for Telemedicine & eHealth (ISfTeH) in Japan where he was awarded and won recognition for excellent work in Health applications in mobile devices.