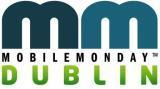 You've noticed that every person in Ireland has a smartphone (and more are adopting tablets too), so for advertisers, everyone is reachable personally and directly, any time anywhere. How does that change opinions and purchasing behaviour of the population? Should all Irish companies embrace this very personal channel? and what are the opportunities in this business?
Our line-up of speakers will shed a light on this growing trend and explain how mobile technology will have an irreversible impact on every company's marketing activities.
Kindly sponsored by Morgan McKinley who open up their premises for us, please register now to attend this free event, come network with peers and listen to our stellar cast of industry speakers:
Kevin Foley, Co-founder & Director of Adforce.com, which was established in 2009 to help companies engage with their customers on mobile, tablet and web. We specialise in digital advertising and publishing, helping customers both profit from the opportunities and triumph over the challenges offered by the rapidly changing world of digital media.
Our second speaker is Julian Douglas, Founder & MD at Entertainment.ie, the most up to date entertainment based website in the country, bringing the latest movie & music news, celebrity gossip, cinema listings and fantastic competitions. Entertianment.ie is part of The Electric Media's Mobile & App Network.
Our third speaker is Tony McCarthy, founder & CEO of Mobile Media Placement that create interactive and entertaining advertising for brands in gaming that the people who love their brands, will love them even more.
See you all there,
Norbert, Declan & Rory.