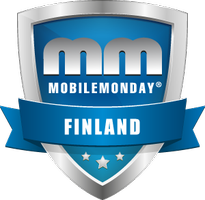 To celebrate our 13 magnificent years of community sharing, MobileMonday Finland produces its' first ever Be Inspired Tour, which will bring some of the most influential and inspiring visionaries known to the industry to Finland. The tour will be themed around the new era of the sense of community and the mobile industry, and how the changes affect both individuals and organisations.
Join the discussion with some of the most inspiring and influential visionaries ever known to the industry, be inspired by their groundbreaking ideas and enjoy the general, laid-back MoMo atmosphere with us.
Our wonderful speakers include:
Tomi Ahonen, whom Forbes named the #1 Mobile Influencer on globe
Jari Tammisto, MobileMonday's global leader
Jouko Ahvenainen, named among Next 100 digital influencers due to his work in pioneering in growdfunding models
Juhani Kivikangas, CEO of Teleforum ry
Mika Hyötyläinen, researcher, author, and Head of B2B marketing at TeliaSonera
Timetable:
17:00 Doors open
17:30-21:00 Program, open discussion, networking
Register now! The event is free of charge.