Mobile Monday Melbourne are excited to see you @ MoMoOCT:
"ENTERPRISE MOBILITY"
Date: October 14th from 6pm
Location: Level 1, The European Bier Cafe (Cnr Little Collins and Exhibition St)
Cost: FREE although registration is required via Eventbrite
Hashtag: #MoMoMELB

6:00pm – Meet us for networking on Level 1 and ask for a "2 for 1″ drinks wristband!
6:30pm – We kick off with finger food and MoMo presentations followed by a panel discussion
October's ENTERPRISE MOBILITY industry expert presenters include:
Selim Ahmed, Head of Mobile Solutions at SAP
In Selim's role as Head of Mobile Solutions for SAP Australia and New Zealand, Selim is responsible for defining client solutions in the new business paradigm – at the intersection of mobile, social, analytics and cloud.  He works with clients to deliver unified, personalised mobile customer experiences that engage and drive brand affinity, with a focus upon mobile consumers, mobile workforce and the future ways of working, and disruptive business models.
Consumers in Australia are demanding more and better access to mobile services, according to the findings of recent research by SAP. Sixty-six percent of respondents would like to increase mobile transactions with banks, telcos, retailers and other businesses, ranking second highest among the mature markets surveyed.
The presentation reviews SAP research indicating consumers are demanding an increasing range of mobile commerce services, including researching products, responding to promotions, facilitating customer service inquiries and facilitating service transactions and payments. This research also provides critical insight into consumer concerns relating to privacy and security.
***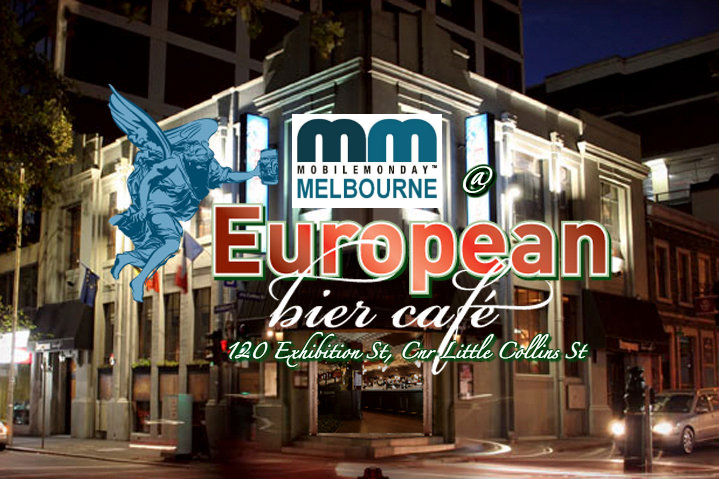 Looking forward to seeing you on the night + out afterwards for an optional dinner together!
Your Smiling MoMo Organisers,
Ben Bickford + Zac Jacobs + Alex Young + Dean Forde + Caroline Bosher
Special thanks to our Mobile Monday Sponsors for this event:


Special thanks to our Chapter Partners:
Victorian Government
PLUS Our Industry Association Partners: